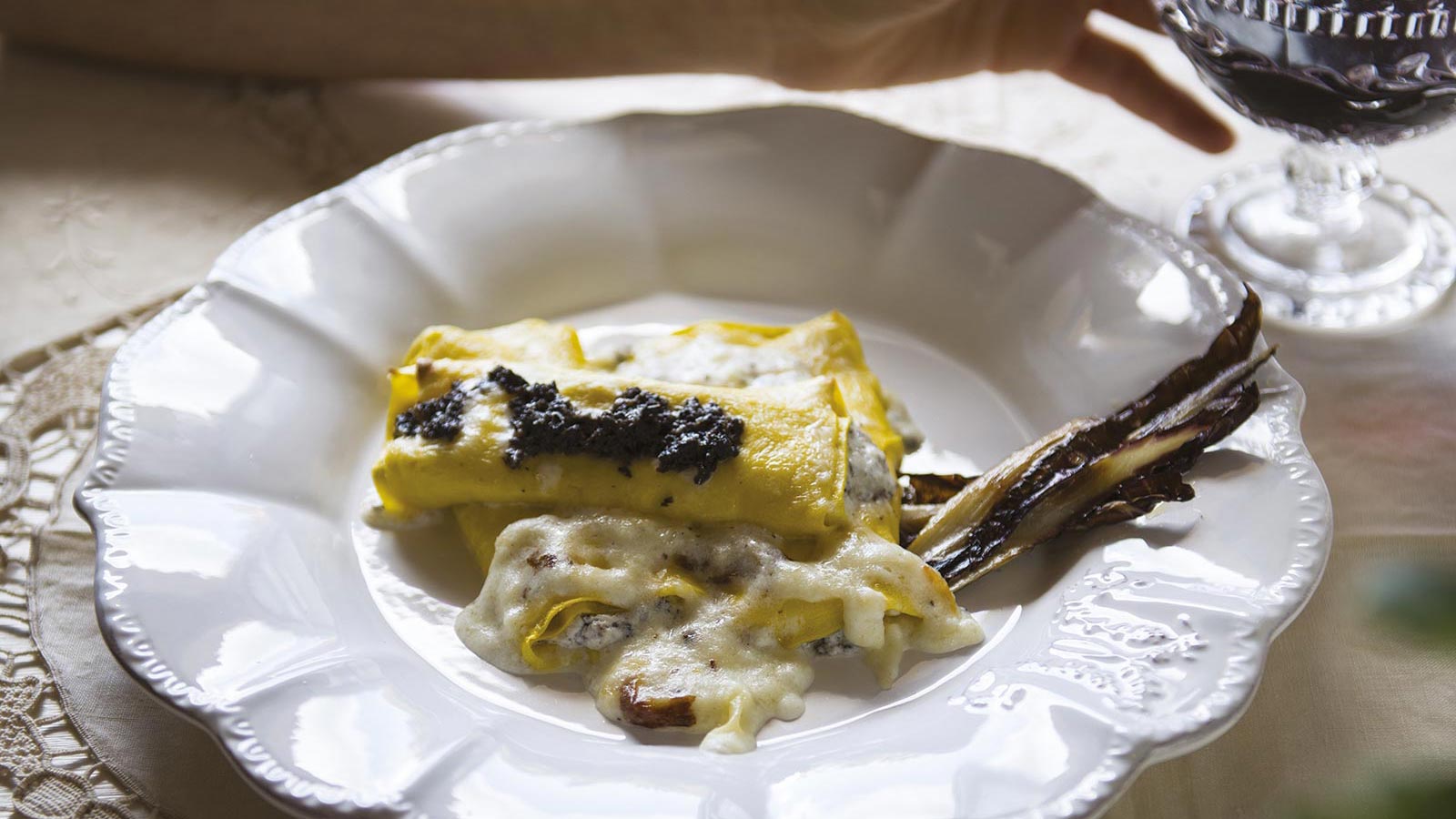 Cannelloni with ricotta and Tartufata
"Life is like a box of chocolates, you never know which one are you going to pick up".
So said Forrest Gump in the eponymous movie, so famous and deeply complicated one.
Chocolates are a life gastronomic metaphor. All of them are wrapped in the same chocolate paper, apparently they all the same but in reality each of them is different from the others. Sometime you discover one chocolate that you don't like, exactly like in our life there some difficult moments.
Here we are, cannelloni could be a surprise when on Sunday you taste them at home without knowing what is filled inside. Nevertheless you know what it will be good.
On the contrary, if you don't like surprises and you prefer to be sure of what you are going to taste, here we are the most delicious recipe:
Lidia
Prepare the mixture of ricotta cheese and T&C Tartufata in a bowl, then with the help of a sac à poche fill every cannellone. Put the pasta in a baking tray and cover it with the bechamel sauce and the sliced Parmigiano Reggiano cheese. Put in the oven at 180° C for 20-25 minutes. Wash the chicory and put it with some oil in a pan, cook it slightly and serve it with the dish.
INGREDIENTS FOR 4 PEOPLE
1 packaging of egg pasta 250 g (cannelloni)
1 lt bechamel sauce
Parmigiano Reggiano cheese
extra virgin olive oil
salt
500 g ricotta cheese
180 g Tartufata T&C
8 leaves of chicory