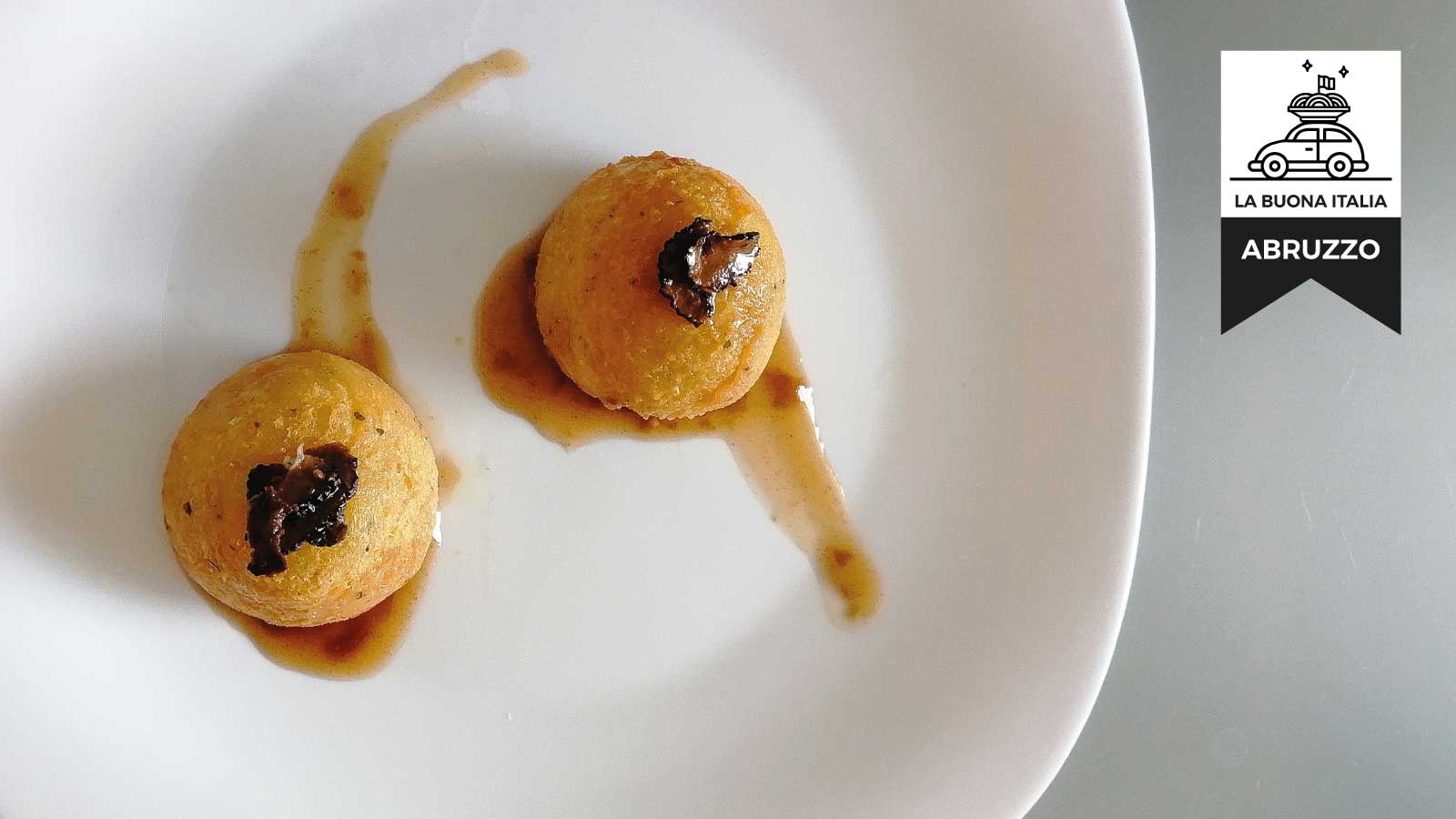 Abruzzo – Truffle Pallotte Cacio e ova
Today our La Buona Italia taste journey takes us to Abruzzo.
Laura (@laura_masterchef3) a contestant of the third edition dI Masterchef and cook at the Bosco Milano cocktail bar made this for us Pallotte Cacio e ova al Tartufo, a tasty dish typical of the region but revisited with truffles thanks to a sprinkling of our Tartumix.
We are sure it will be a dish loved by all.
Read the recipe and have fun replicating it.
We'll see you at the next stop!
In a bowl soak stale bread in milk.
When soft crumble it with your hands add the cheeses, chopped parsley and1/2 clove of garlic, salt, pepper and TARTUMIX.
Add the eggs 1 at a time so you can better control the consistency of the dough.When you get a soft but workable dough let it rest in the refrigerator for an hour.
After the necessary time has elapsed, take the mixture again and form into balls a little larger than a walnut, fry them in plenty of boiling oil.
After frying they are usually mashed in a simple tomato sauce I instead mashed them in lamb sauce.
Serve them with truffles.
INGREDIENTS FOR 4 PEOPLE
200g pecorino cheese
100g parmesan cheese
3/4 eggs (dough should be soft but workable)
300g stale breadcrumbs
milk needed for the bread
salt pepper
TARTUMIX
Lamb roast sauce