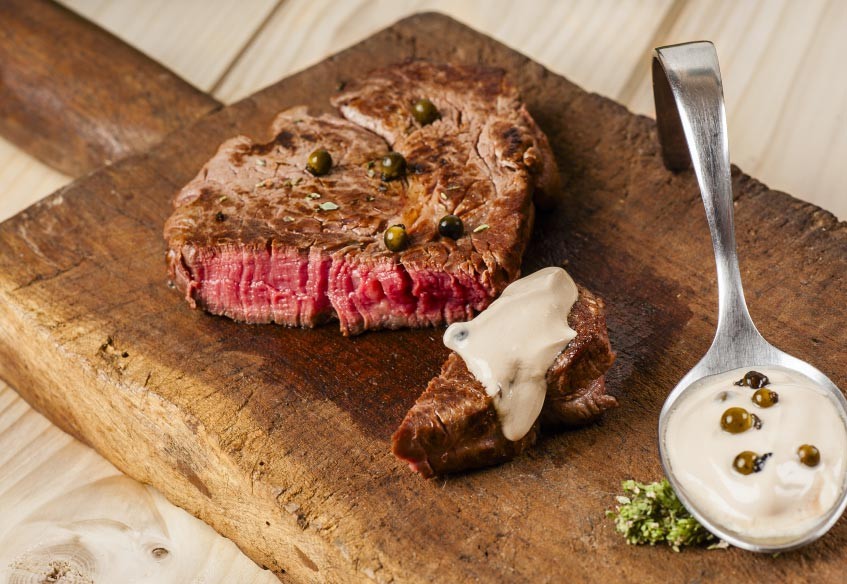 Fillet of beef with pore fungus and white truffle pate
Ingredients for four persons:
600 gr. (4 slices) fillet of beef
½ glass dry white wine
40 gr. (just over 1 oz) margarine
½ glass chicken stock
20 gr. (1 tbsp) flour
45 gr. jar pore fungus/truffle cream
salt and pepper to taste
Preparation:
Dust the fillets with the flour and gently fry in the margarine, turning once. Season with salt and pepper, sprinkle with the wine. Add the chicken stock and the pore fungus/white truffle cream, making sure you obtain a nice thick sauce on the bottom of the pan, to garnish the meat on serving. Serve warm.