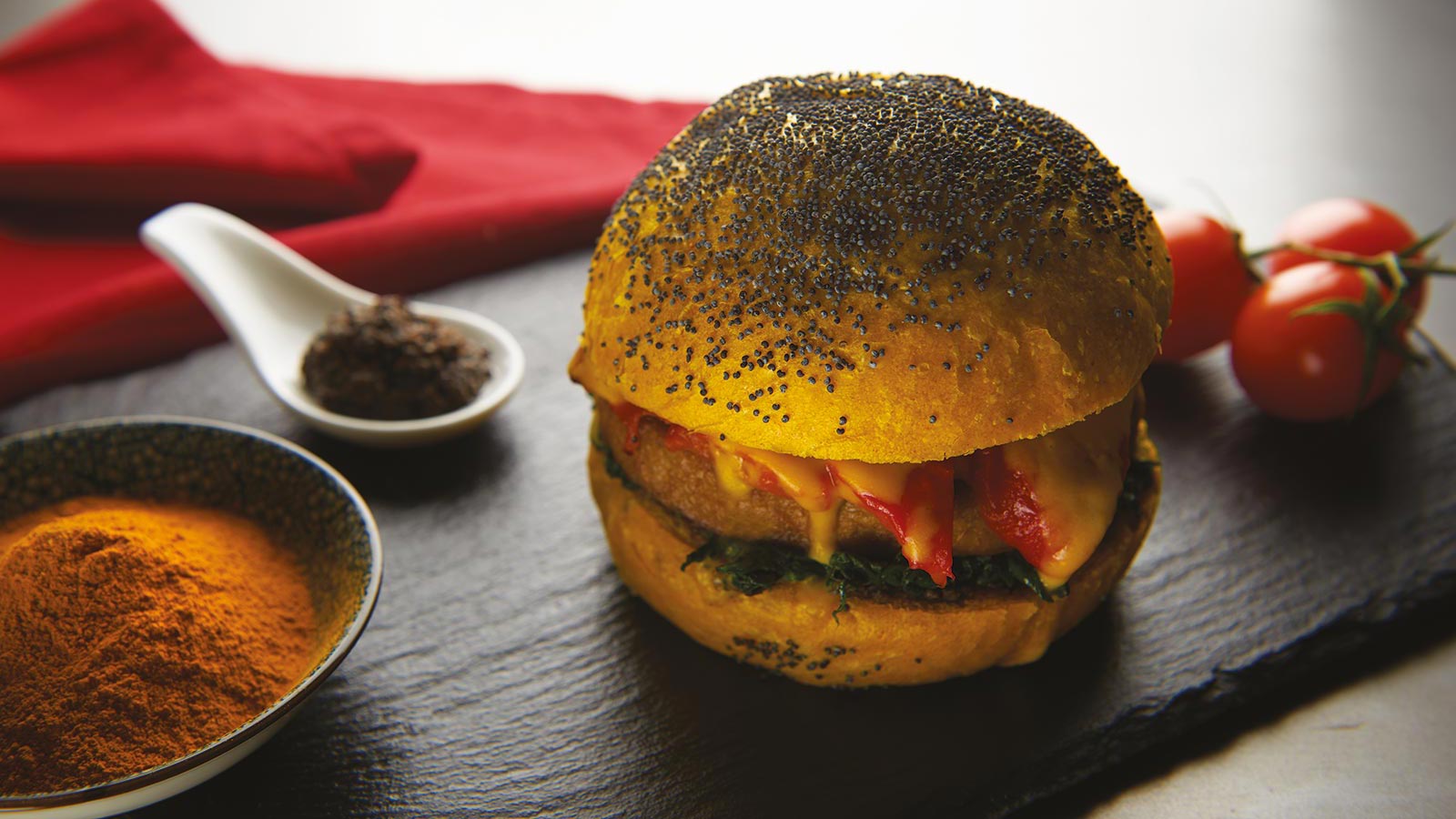 What I 'm going to cook tonight? That is the question that every mum and dad ask to themselves, looking for healthy dishes, with a good balance from also a nutritional point of view, but tasty at the same time .
With some chips and T&C Tartufata sauce , nobody will resists to a good hamburger, especially if it is vegan!!!
I suggest a receipt with a tasty touch and an intense flavor, it is a delicious idea also for kids
Lorenza
Make a fake mayonnaise with cooked corn, add salt and pepper and a glass of water. Overcook the corn, add the
turmeric, shake the sauce and sift it. If it is necessary reduce at low heat. Cut the sandwich in 2 parts. Brush the basic slice with T&C Tartufata sauce, add the already boiled black cabbage (or spinach), cook the seitan hamburger and the red pepper in extra virgin olive oil. Complete the hamburger with the fake mayonnaise of corn.
INGREDIENTS
1 saffron and turmeric sandwich (100 g)
1 seitan hamburger 90 g
40 g black cabbage/spinach
20 g T&C Tartufata sauce
roasted red pepper
For vegan mayonnaise:
125 g cooked corn
30 ml extra virgin olive oil
2 g turmeric powder