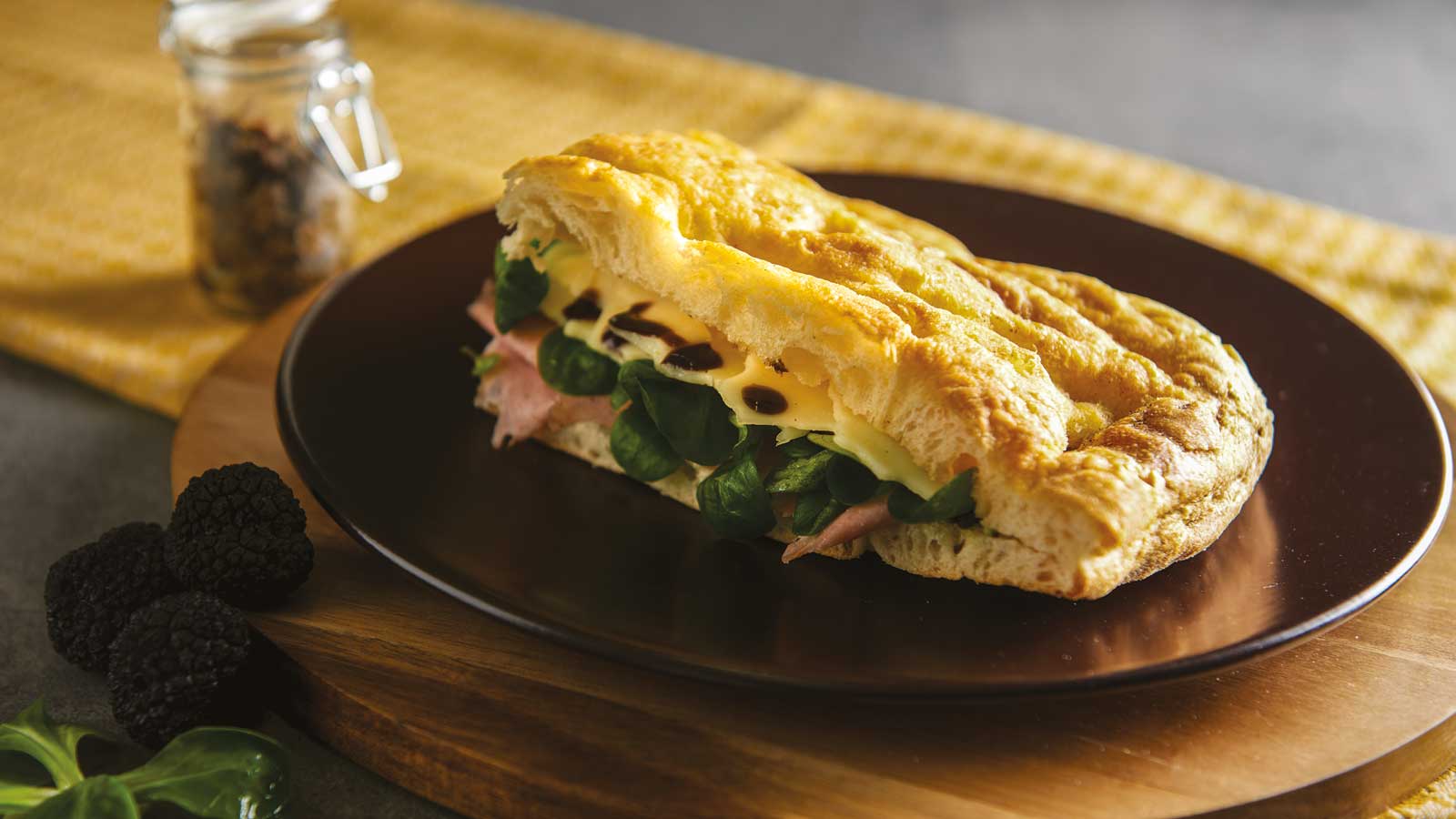 Focaccia (flat bread) with truffle
I've been recently in Genoa.
The most beautiful things very often are not visible at our eyes, in some ways hidden at us.
That's is what happens when you go around the city walking on the little lanes called "caruggi". All of a sudden you find yourself in some little places full of secrets. Genoa is a poetry, it smells of seaside and garlic. You find cramped spaces and aristocratic palazzo at the same time.
Genoa is also the greasy focaccia that you will take with your hands and with your heart for long.
If you would like to taste this prelibacy I send you a gift: chef Emanuele Scoccia focaccia with truffle.
Trust on me, you will love it even if you already know the focaccia!
Lidia
Cut the focaccia in 2 parts, put the T&C Black truffle sauce. Add the T&C Bittersweet seasoning with truffle to the salad. Lay on the basic of focaccia the T&C truffled
"Mortadella", the salad and little slices of cheese. Put the cover on it and serve it.
INGREDIENTS
1 focaccia (100 g)
10 g salad
30 g T&C black truffle Sauce
T&C bittersweet seasoning with truffle as required
40 g Urbino Casciotta DPO cheese
T&C summer truffle Salt
40 g T&C truffled "Mortadella"