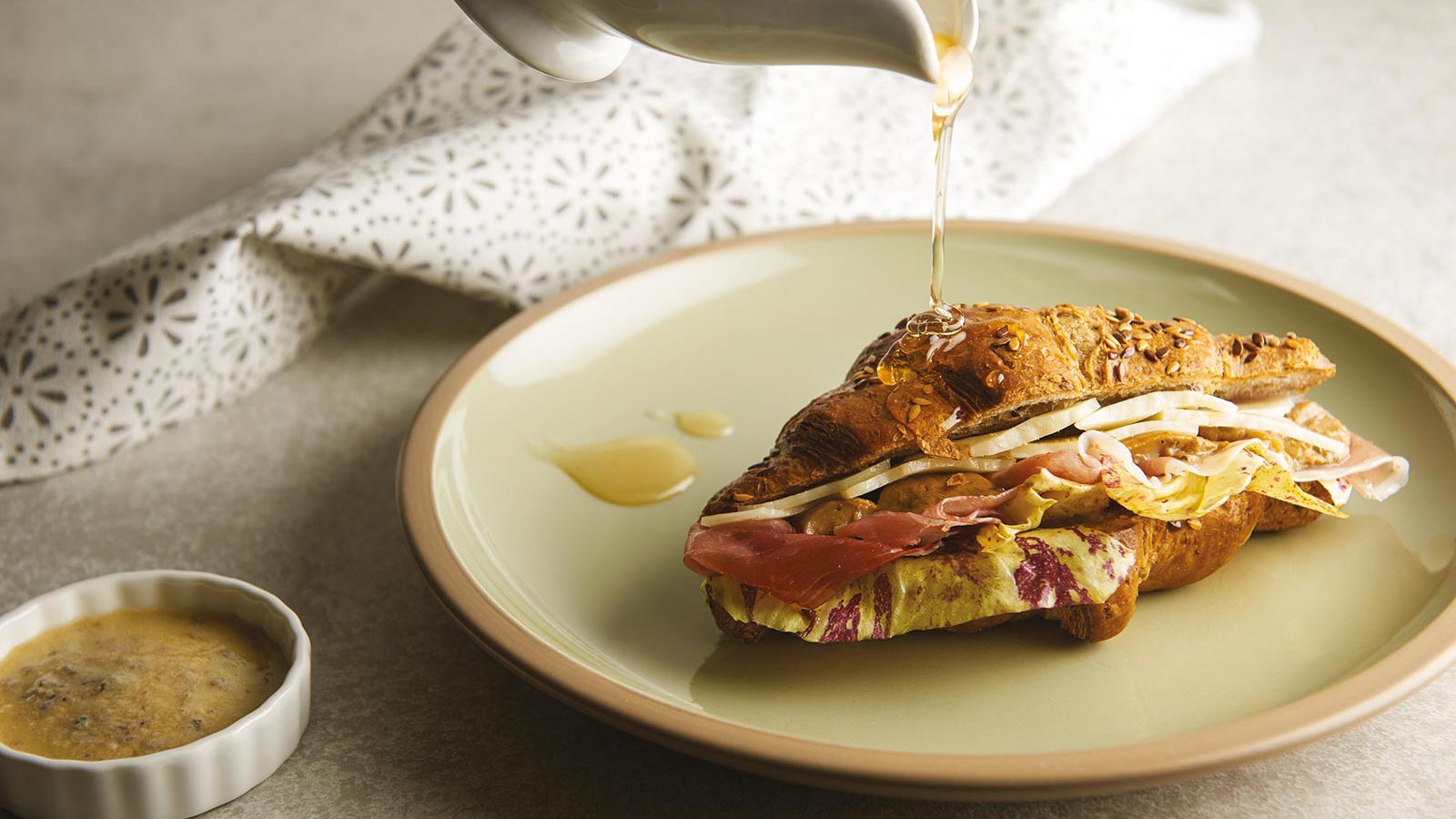 In summer i dream of the mountain and in winter i look for the sea.
During a so strange year like this one , i dream with open eyes and i hope that all of us we could come back to travel again.
I would like to come back to my beloved dolomiti mountains. I usually rediscover my child soul that took me, at that time, to long walks, these walks usually transformed themselves in runs to reach the fixed goal.
During summer season mountain is a paradide corner, everybody should absolutely add it, with no doubts, to the must go destination.
Going to the mountain means diving ourselves in a green and rocky enviroment, made of panoramic trails, crystalline lakes, breathtaking view (with the right combination of amazement and fatigue!)
After all this effort, it is the time to get back in strenght and have something to eat. My advice to delight you and to fill up with energy? Have a mountain croissant.
Lidia
Open the croissant as a book, brush the basic slice of croissant with the T&C Butter with summer truffle. Add the frisee salad leaves, speck, porcini mushroom in oil and the cheese. Decorate the dish with T&C Condiment based on truffle honey.
INGREDIENTS
1 five cereals croissant (approximately 70 g)
10 g T&C Condiment based on butter with summer truffle
2 leaves of frisee salad
30 g thin slices of speck (kind like bacon)
40 g porcini mushroom in oil
30 g Edamer cheese
some drops of T&C condiment based
on truffled honey