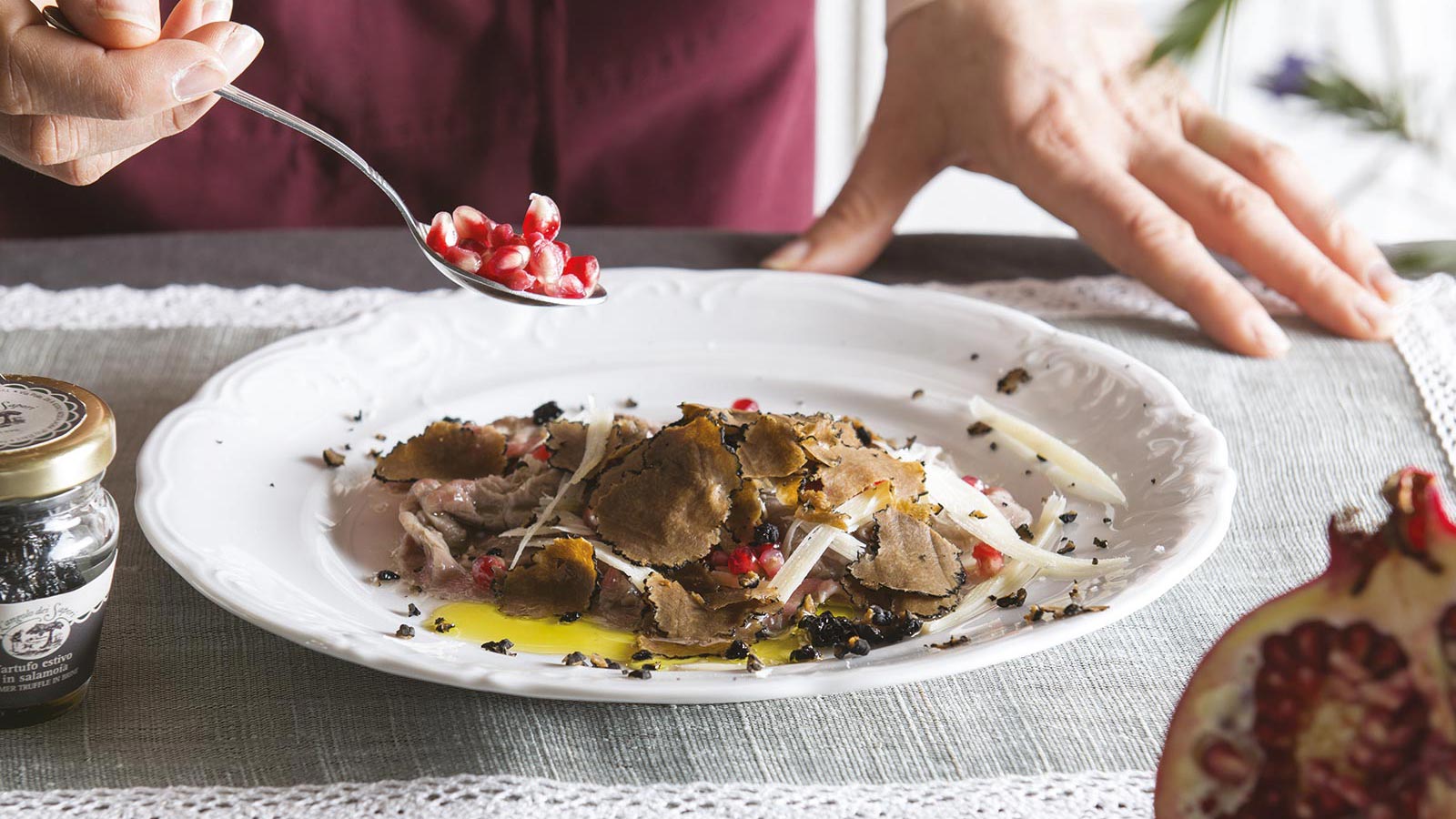 Switch off your electric stove and switch on your taste buds!
Hot weather make us cook fresh, easy and light recipes.
Carpaccio is one of these recipes.
With its flavour and the right combination could be a fast appetizer and a tasty main dish.
Carpaccio is something that one must love, I know very well, but I think you will love your carpaccio with T&C summer truffle slices!
Lidia
Lay down the fillets over extra virgin olive oil in a serving plate, add some salt and the lemon juice. Cover it with aluminium sheets and put it into the fridge. After 30 minutes remove the plate from the fridge and add some extra virgin olive oil, Parmigiano Reggiano cheese flakes, some pomegranate grains and T&C slices of summer truffle in brine.
INGREDIENTS FOR 4 PEOPLE
400 g thinly sliced veal fillets
½ lemon juice
salt as required
30 ml extra virgin olive oil
28 g T&C summer truffle in brine
(or T&C sliced summer truffle in oil)
flakes of Parmigiano Reggiano cheese
pomegranade grains as required