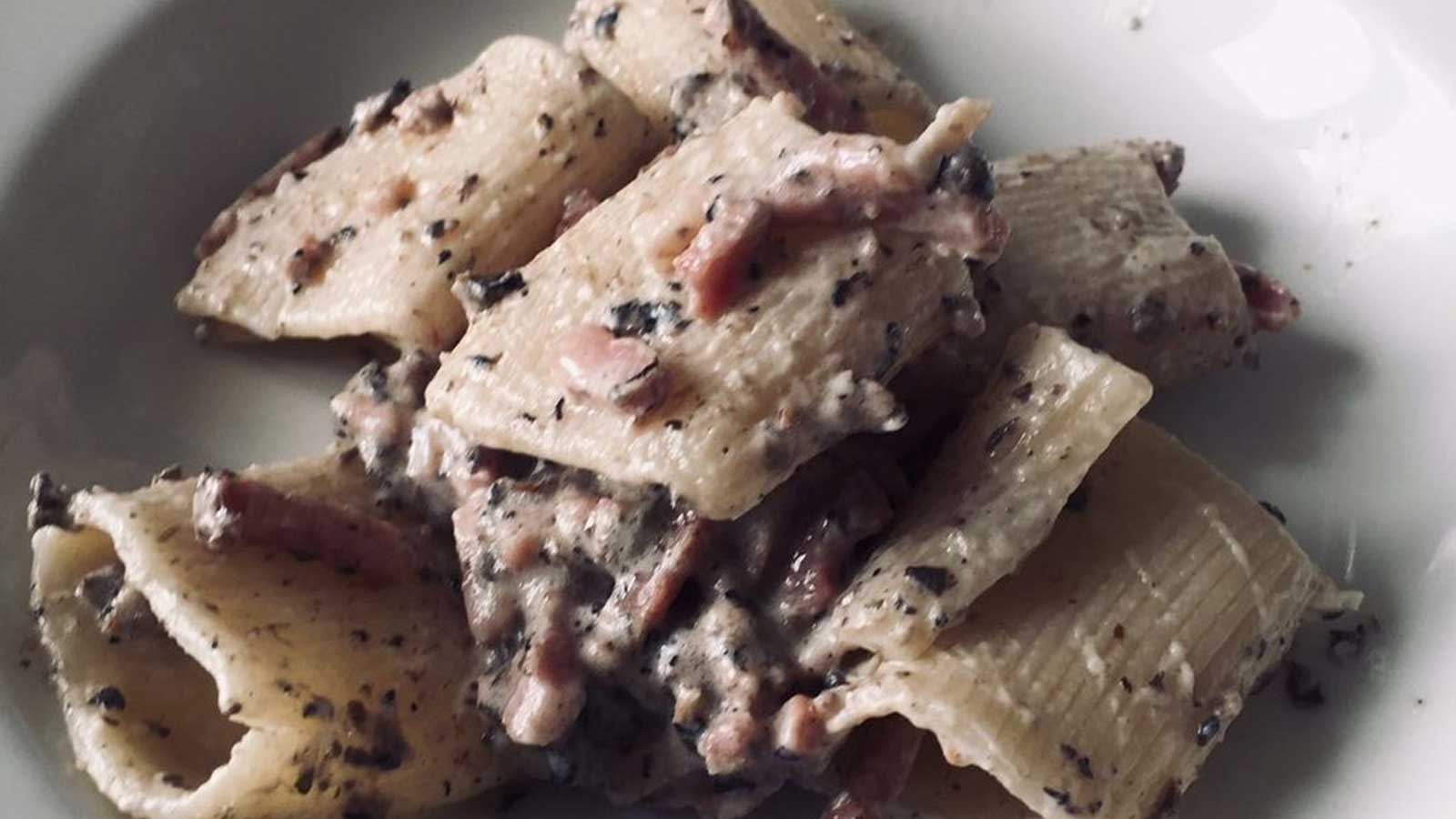 Pasta, Speck, Tartufata cream and Philadelphia soft cheese
Cut the speck into pieces or dice it .
Put the butter in a no -stick pan and melt it. Brown the speck just for some minutes. Melt the Philadelphia cheese in a pan with the speck, add some milk to create a tasty cream.
When Philadelphia cheese will be melted add Tartufata sauce. Turn off the heat shortly after. Add some salt and pepper as required.
Federica Zingarino