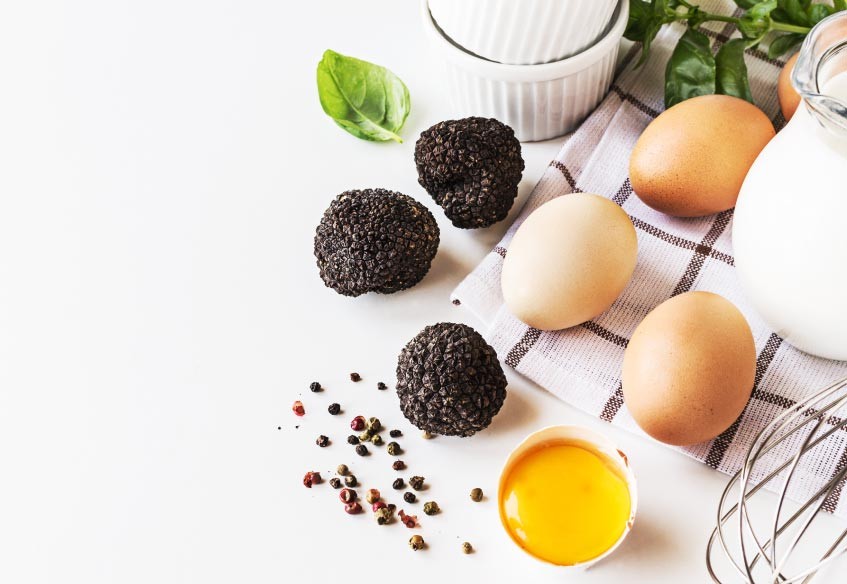 Omelette with bianchetto truffle slices
Ingredients for four persons:
8 eggs
30 gr. or 1oz. grated cheese
25 gr. or just under 1 oz. slivers of 'Bianchetto' truffle
salt and pepper to taste
Preparation: 
Beat the eggs slightly in a bowl, then add all the other ingredients. Heat some olive oil in a pan, pour the mixture in and cook on a quick flame trying to bring the dough to the centre. Take care not to overcook, but rather leave the omelette of a soft consistency. Serve immediately.