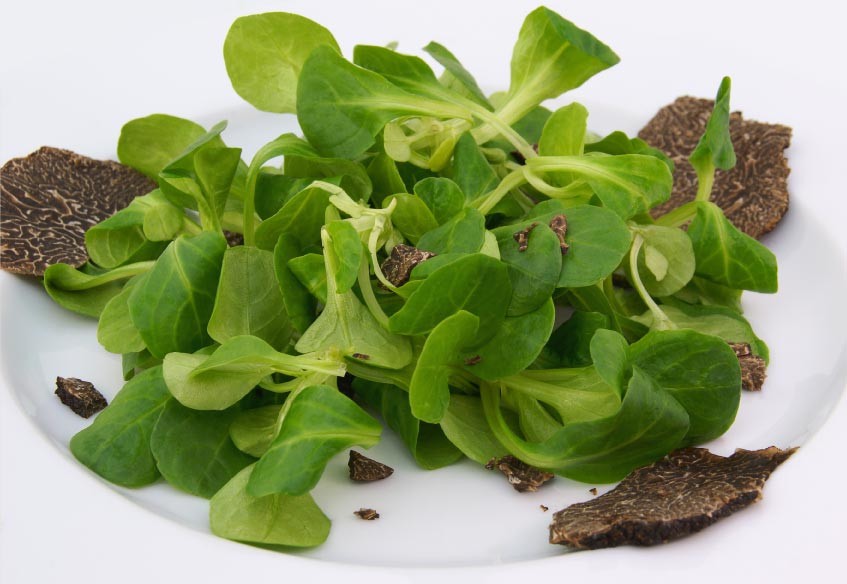 Ingredients for four persons:
Valerian
Belgian endive (chicory) lettuce
Radicchio lettuce
Flakes of Reggiano Parmesan cheese
25 gr. or 1 oz. fresh summer truffles
lemon juice (or balsamic vinegar)
extra virgin olive oil
Preparation:
Wash the vegetables and place on a serving dish, seasonning with oil, salt, pepper, and lemon juice. Scatter with flakes of Reggiano cheese and wafer thin slivers of fresh summer truffles.