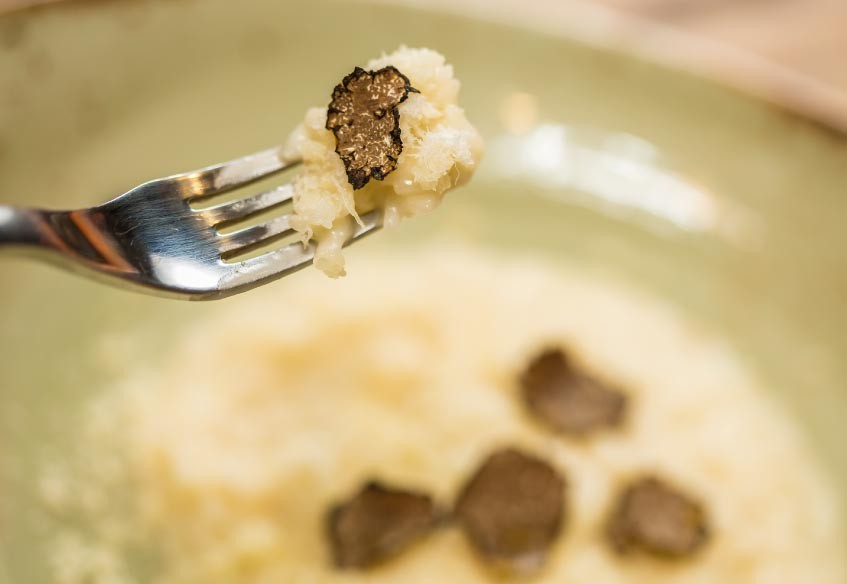 Risotto "carpaccio" with summer truffles
Ingredients for four persons:
320 gr. or 11 oz. risotto rice (Carnaroli)
50 gr. (just under 2 oz) grated Reggiano
1 litre (just under 2 pints) chicken stock
Parmesan cheese
1 jar 45 gr., or 1½ oz. summer truffle sliced in oil or bianchetto truffle sliced in oil
½ glass red wine
50 gr. (just under 2 oz.) butter
1 bunch red radicchio lettuce
Preparation:
Toast the rice in very little butter for a minute, then add the wine and, a little at a time, the chicken stock and the red radicchio finely chopped. After cooking remove the pan from the stove and whisk with sliced truffle in oil, butter and grated Reggiano cheese. Serve warm.