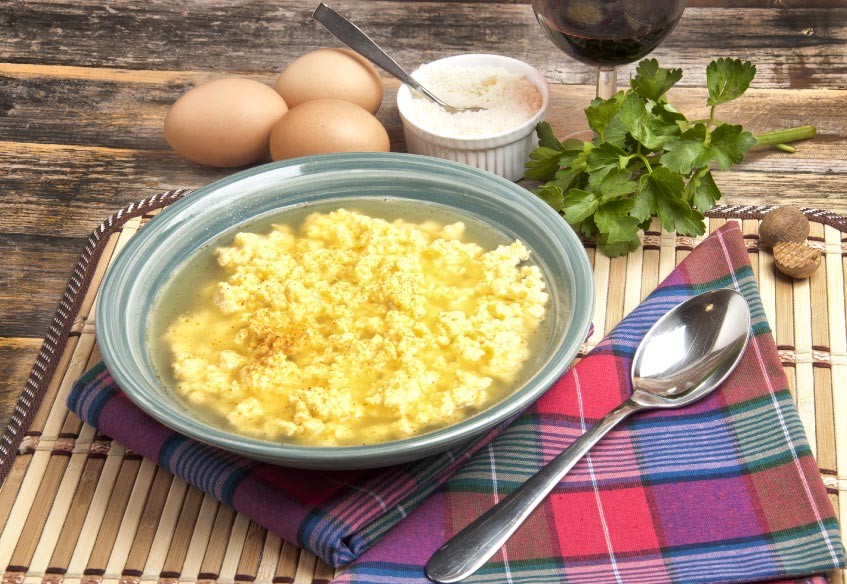 Broth " stracciatella " with fresh white truffle
Ingredients for 4 people:
fresh white truffles 20/30 g.
1.5 lt. beef stock
2 eggs and 1 egg yolk
150 g. grated Parmesan cheese
salt
Preparation:
Beat the eggs in a holster along with the Parmesan to obtain a soft cream. Season with salt, pour the mixture into the boiling broth and stir with a whisk to prevent sticking. Remove from the heat at the first boil and serve sprinkled with the thin slices of fresh white truffles.