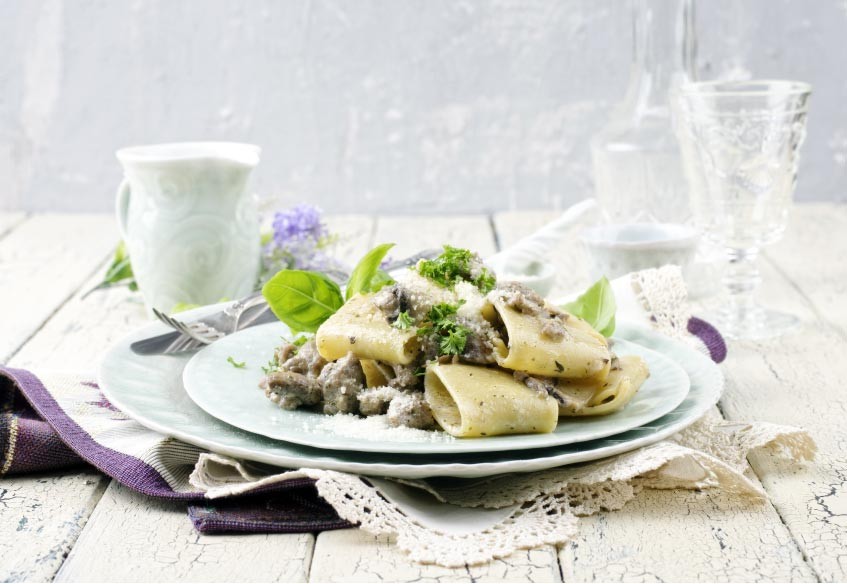 Ingredients for 4 person:
16 Paccheri
650 g./22,90 oz. champignons mushrooms
10 g./0,35 oz. Butter and white truffle
45 g./1,6 oz. Summer truffle cream
2 teaspoon of extra virgin olive oil
1 garlic clove salt according to your liking.
Rossini Sauce Preparation:
Wash and slice the mushrooms champignons. Drain and cook in a little extra virgin olive oil with the garlic clove and the white truffle butter. Leave cooking water evaporate. Turn off the stove and add the summer truffles cream. Cook the paccheri 'al dente' in plenty of salted boiling water, drain and fill with the ready sauce. Bake in the oven at 220°- 250°C for 10 minutes.