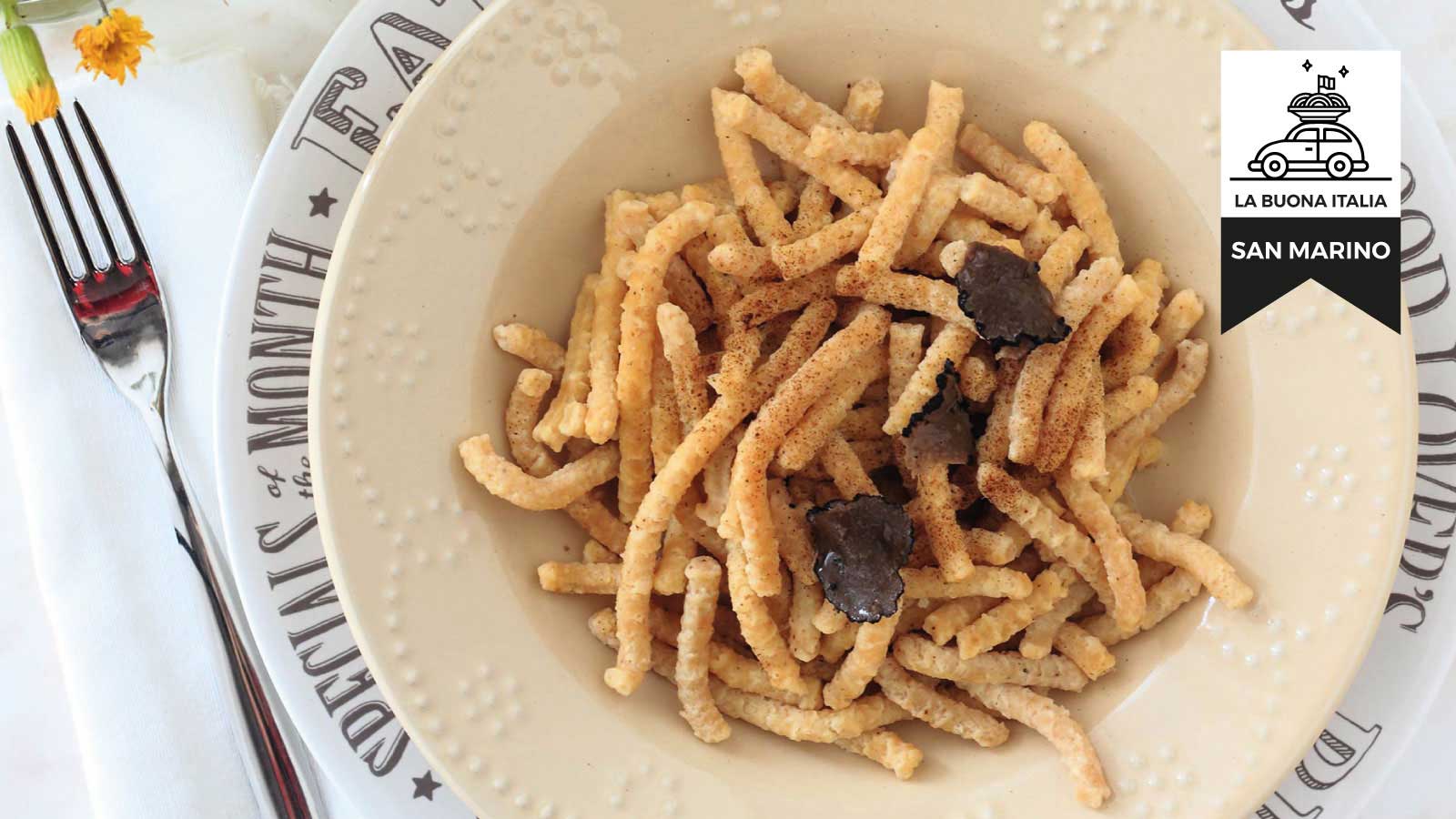 San Marino – Truffle Passatelli
A timeless, distinctive and super savory dish: passatelli!
Our truffle trip La Buona Italia today reaches the Republic of San Marino, and Alice @alicegrandi87 guides us in the preparation of a dish that is the mainstay of her land and ours: in fact, passatelli are a typical dish of San Marino, Romagna but also Marche (you can even find them in some Perugia tables!).
For winter days, a plate of passatelli in broth is always the solution, but there is nothing fancier than the "dry" version (as we say here), that is, seasoned with a simple sauce.
In her preparation, Alice opted for the unmistakable scent of truffle, imparted by our White Truffle Oil, slivers of black summer truffle and a sprinkling of Tartumix, thus making a good, wholesome and vegetarian dish.
Here is a recipe for you to try making passatelli.
We will see you at the next stage!
Mix all the ingredients for passatelli until a smooth dough is obtained. Place it to rest in the refrigerator 30 minutes.
Mash the dough using the special passatelli tool, cut it to a length of 5-6 cm.
Arrange the passatelli gradually spaced out on a tray, once they are all formed pour them into boiling salted water.
Place 2 tablespoons of white truffle oil and slivers in a skillet and heat it slowly. As the passatelli rise to the surface, place them in the skillet and turn over very low heat, add the truffle flakes and a sprinkling of Tartumix at the last, then serve.
INGREDIENTS FOR 4 PEOPLE
For the passatelli:
150g breadcrumbs
150g grated parmesan cheese
2 organic eggs
90g flour
1 pinch salt
to taste grated nutmeg
q.b. grated lemon peel
For the dressing:
white truffle oil T&C
black truffle shavings T&C
tartumix @tectartufi