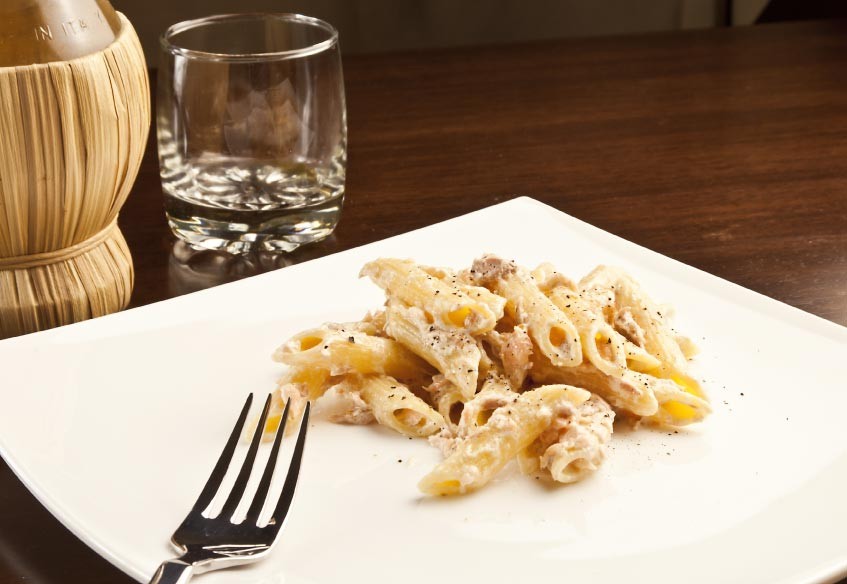 Ingredients for 4 person:
360 gr. or 12 oz. penne (or any small maccheroni shape pasta)
150 gr. or 4 oz. minced pork (or fresh pork sausage)
250 gr. or 8 oz. single cream
1 jar 45 gr., or 1½ oz. summer truffle cream or black truffle cream
Extra virgin olive oil
salt and pepper to taste
Reggiano Parmesan cheese to your liking.
Preparation:
Cook the penne al 'dente' in plenty of salted boiling water. To make the sauce, gently stir fry the minced pork (or you can slit open a pork sausage and 'crumble' it in the pan) and add the cream. Salt and pepper to taste. Drain the pasta and quickly return to the pan. Add the summer truffle cream and sauce, and toss on high heat for a couple of minutes, dusting with grated Reggiano Parmesan cheese.