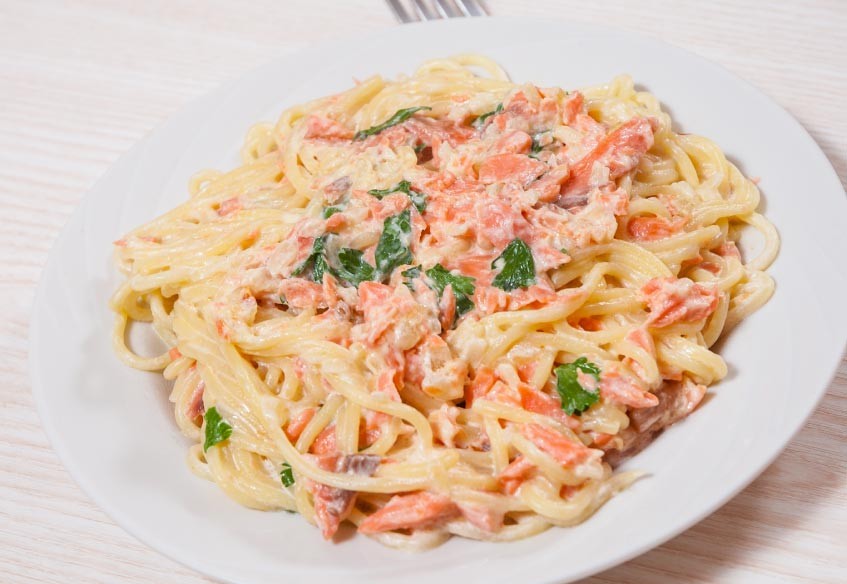 Spaghetti "chitarra" with white truffle and salmon cream
Ingredients for 4 person:
320 gr. or 11 oz. spaghetti
1 tbsp. tomato pure
90 gr. (just under 3 oz) smoked salmon and white truffle cream
2 tbsp. chopped parsley
1 knob of butter
a little chopped onion
½ glass of dry vodka
1 glass single cream
Preparation:
Gently fry the chopped onion in the butter until golden. Add the vodka and set light to it. Add the tomato pure, salmon and white truffle cream and single cream, leaving the mixture to cook for a few minutes. Cook the spaghetti in plenty of salted boiling water; drain and dress with the mixture. Return quickly to the stove, add the chopped parsley and toss for a couple of minutes. Serve warm.