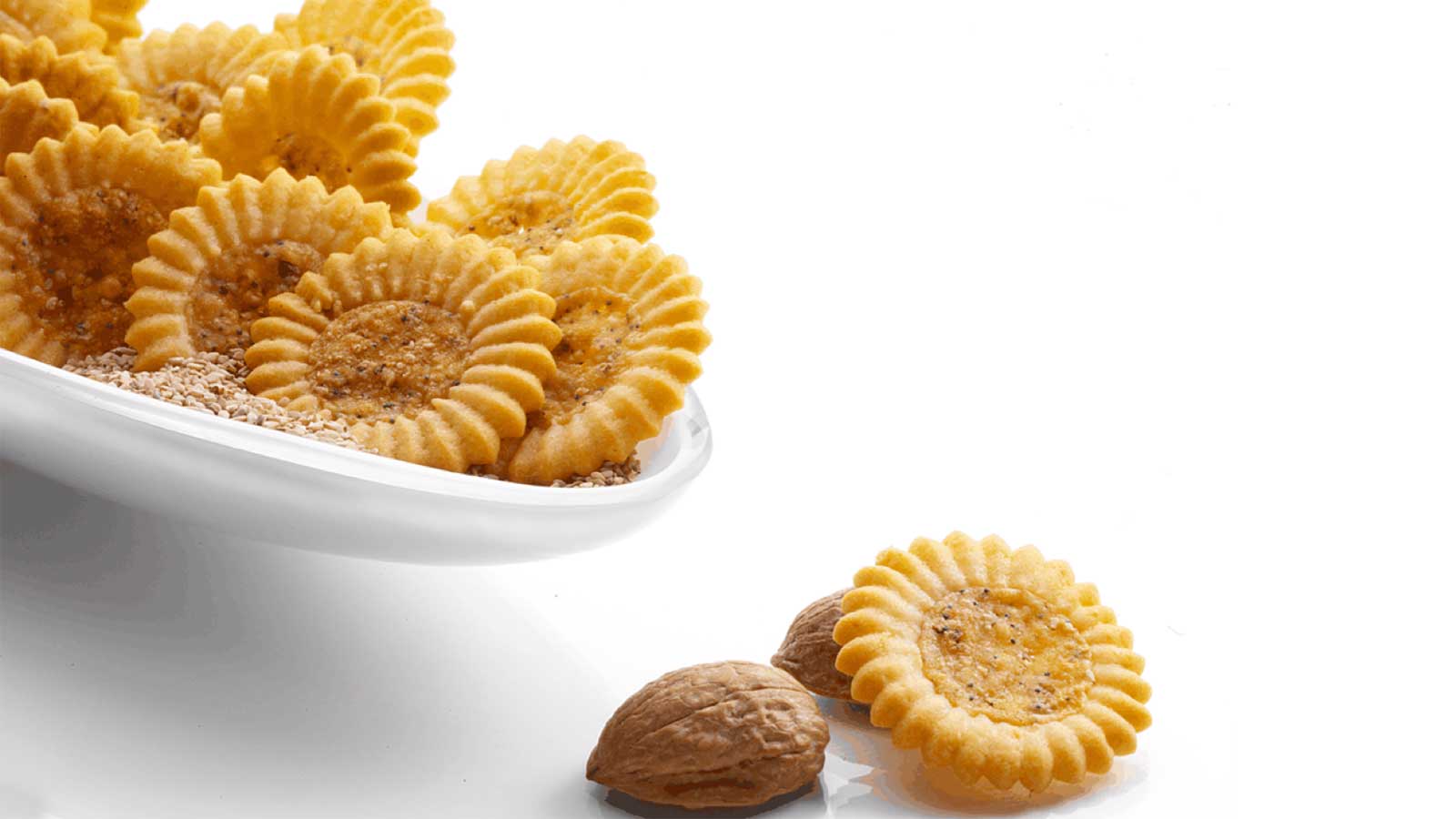 Romias with Grana Padano Riserva 20 months with Honey and Truffle
Luca Montersino chef, pastry chef, food influencer and food blogger is a character who has created an ideal connection between the protagonists of food. He amazed us when we went to visit him with his stories, his vision and he gave us this exquisite recipe!
For the shortcrust pastry: Lightly whip the butter with the grana padano and the almond flour (it is important that the almond flour and the parmesan do not have lumps otherwise it will be difficult to extrude the dough from the ribbed nozzle). Proceed by adding the eggs and whisk again; then add the flour by hand with the starch and salt.
For the filling: Finely chop the walnuts, melt the butter and add the rest of the ingredients; mix well to obtain a homogeneous mixture. Using the ribbed nozzle, form rings on trays fitted with a silicone mat and place a spike of stuffing with grana padano and truffle honey in the center. Bake in the oven at 170 ° C for about 10 minutes.
INGREDIENTS FOR 4 PEOPLE
FOR THE MOUNTED SHORTBREAD
250 g butter
100 g Grana Padano reserve 20 months
75 g almonds in flour
6 g salt
125 g whole eggs
175 g flour 180
75 g potato starch
FOR THE STUFFING
40 g butter
10 g truffle honey
150 g Grana Padano 20 months reserve
8 g sesame seeds
5 g poppy seeds
25 g Walnuts kernels