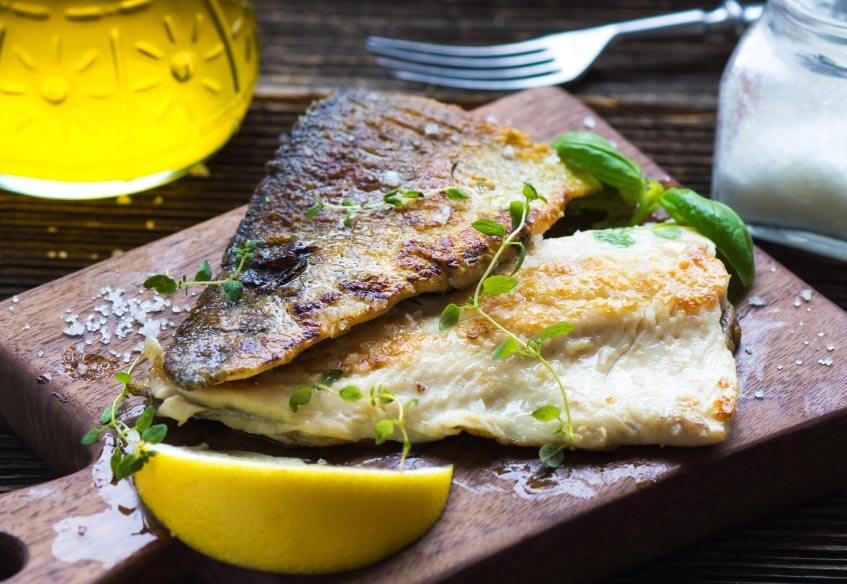 Sole with fresh white truffle
Ingredients for 4 people:
20/25 g. fresh white truffle
4 large sole flour
50 g. of butter
1 glass of Verdicchio
1 lemon juice
Salt and pepper
Preparation:
Clean the sole, sprinkle with lemon juice and marinate for 10 minutes. Lightly dust the salted and peppered sole with flour. Fry them quickly in the hot butter, turning them over once, then add the verdicchio wine. Serve immediately covered by the cooking gravy and thin slices of white truffle.