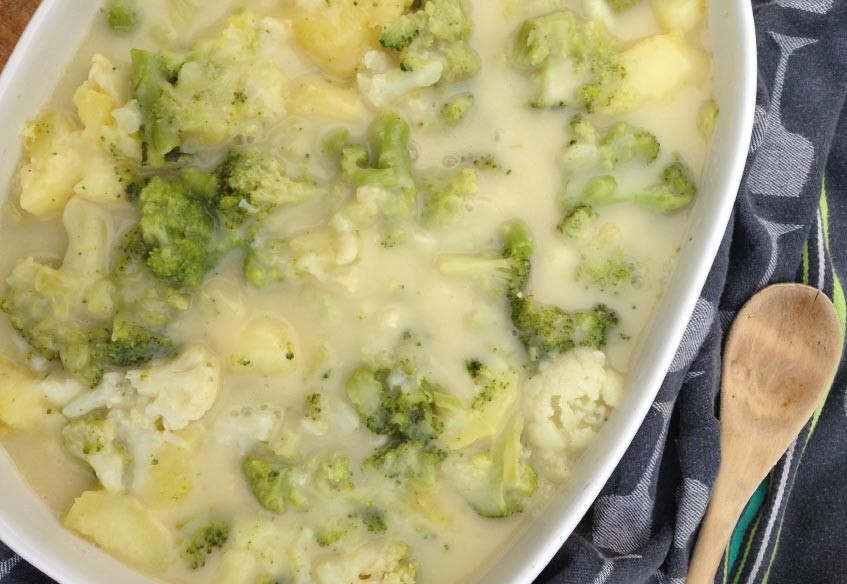 Summer truffle bechamel sauce for vegetable gratin
Ingredients for 4 person:
45 gr. or 1½ oz. summer truffle butter (Tartufetta)
50 gr. or 1½ oz. plain flour
1 litre warm milk
salt and grated nutmeg to taste
1 kg (just over 2 lb) boiled vegetables such as: brussel sprouts, cauliflower, broccoli, fennel
grated Reggiano Parmesan cheese and butter to taste
Preparation:
Melt the black truffle butter in a pan, add the flour to make a 'ball' and gradually fold in the milk. When all the milk has been absorbed and the mixture is boiling add salt, grated nutmeg and grated Reggiano cheese to taste. Pour over the previously boiled vegetables in a buttered ovenproof dish. Dust with grated Reggiano cheese and fleck with a few knobs of butter. Leave in a hot oven 220°C,( 440 °F) for 15 minutes. Serve immediately.