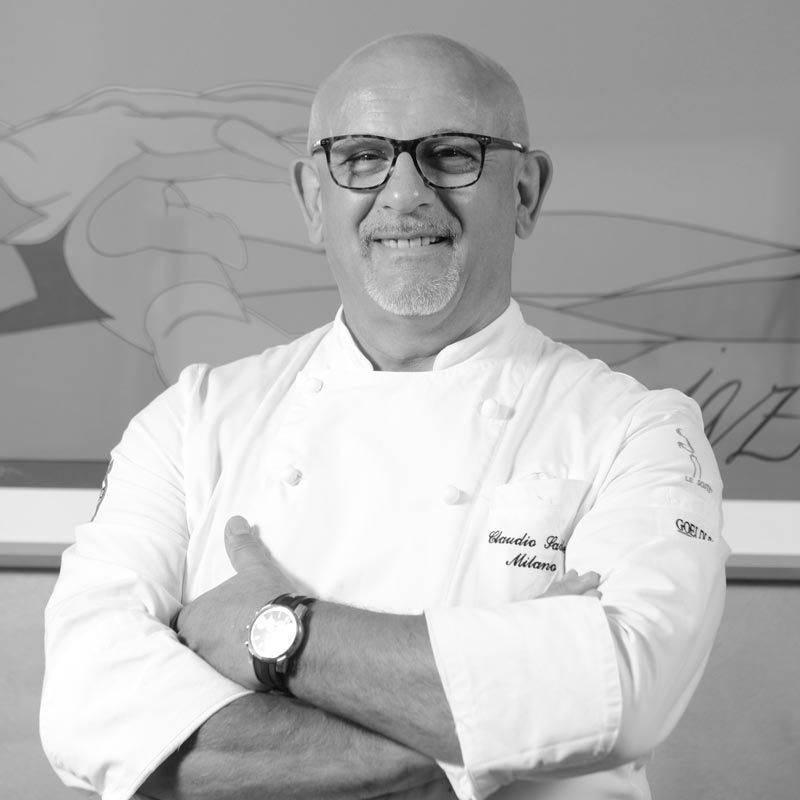 Claudio Sadler
Coming originally from Trentino, in the North of Italy became Milanese by adoption .
People say about him:"great chef with a strong sense of concreteness and harmony "
He is chef in his restaurant "Ristorante Sadler " 1 Michelin star and also in his "Chic and quick" Italian modern tavern in Navigli district in Milan.
He is also Chairman of the "Le Soste association" with more of 90 chef as members.
This association has as its purpose the enhancements of Italian cuisine. He has received the Ambrogino d'oro by the municipality of Milan , the most important award given by Milan city.
His cooking philosophy is characterized by a delicate balance between fidelity to the Italian regional cooking and the re- making of it, with an artistic twist.