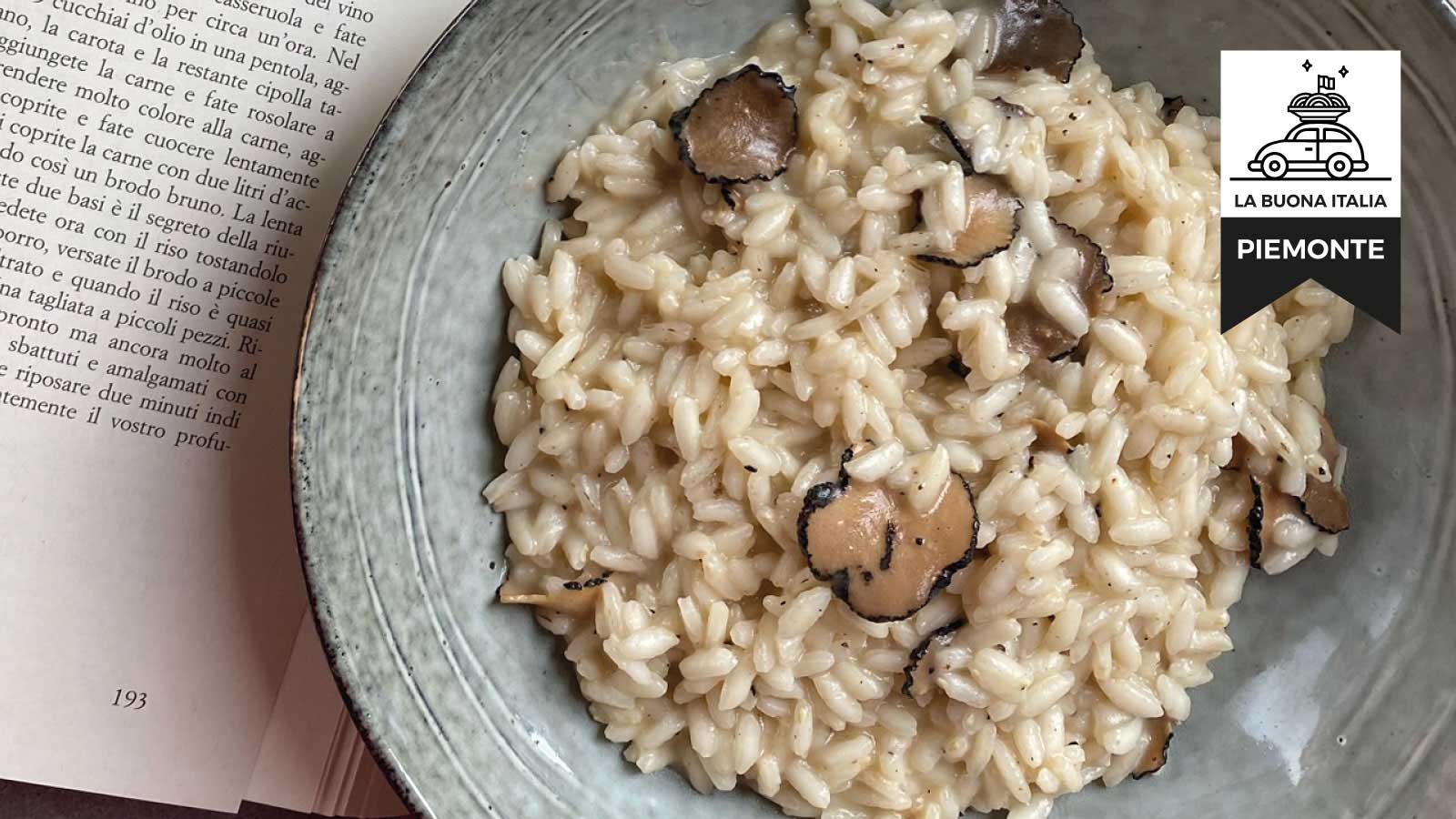 Piemonte – Risotto with truffles
Today our Truffle trip "La Buona Italia" takes us to Piedmont, a wonderful region historically devoted to rice cultivation.
Valentina (@rice_sommelier), an expert on this versatile and fantastic raw material, prepared a fantastic traditional risotto, enhanced with T&C Tartufi products, perfect for all palates and occasions.
Sauté onion in extra virgin olive oil and toast Gran Cavour rice. Deglaze with white wine and cover with hot broth. Stir and add the broth gradually.
Soak the dried truffle in a little warm water. Keep a few dry slivers aside to decorate the dish.
When the risotto is cooked through, after about 16 minutes, add the soaked truffle, summer truffle cream, and stir well.
Turn off the heat and cream with butter and Parmesan cheese; you can substitute these ingredients with summer truffle butter to enhance the flavor of the risotto.
INGREDIENTS FOR 3 PEOPLE
250 g Gran Cavour aromatic rice
1 sachet of black summer truffle flakes T&C
extra virgin olive oil
1 small piece of onion
white wine
broth to taste
parmesan cheese
butter and summer truffle T&C
summer truffle cream T&C
salt
pepper