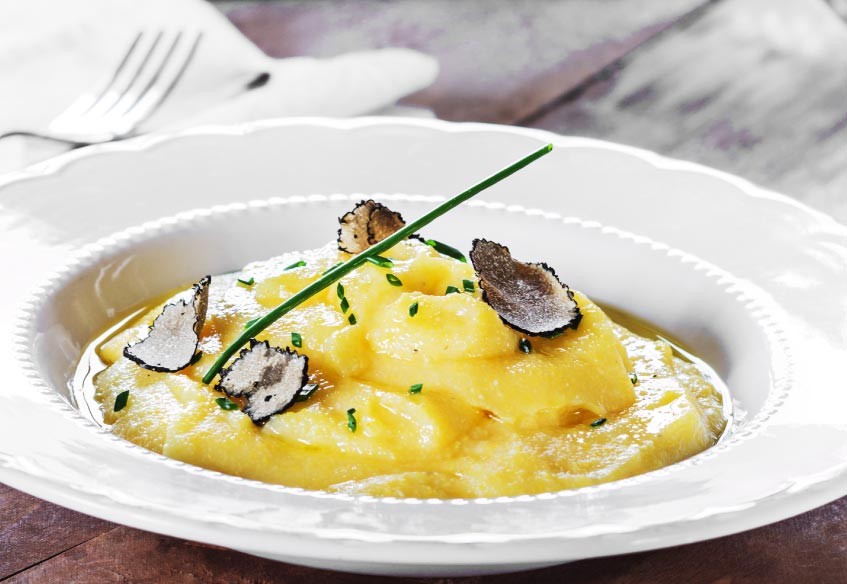 Polenta with black truffle and cheese cream
Ingredients for four persons:
200 gr. or 7 oz. polenta flour
1 litre water
90 gr. (just under 3 oz.) truffle and cheese cream
100 gr.(just over 3 fl.. oz.) single cream
Preparation:
Bring the water to the boil, stir in the polenta flour and cook for about ½ hr. The mixture will gradually harden to a dough like consistency. In a bowl, mix the truffle cream with the single cream. Pour the polenta mixture onto a large serving dish, so as to obtain a fairly large, flat patty (ideally this should be done on a wood surface, like a breadboard, to allow any condensation to escape). Cover the patty with the prepared sauce and serve warm with a dusting of grated Reggiano Parmesan cheese to your liking.