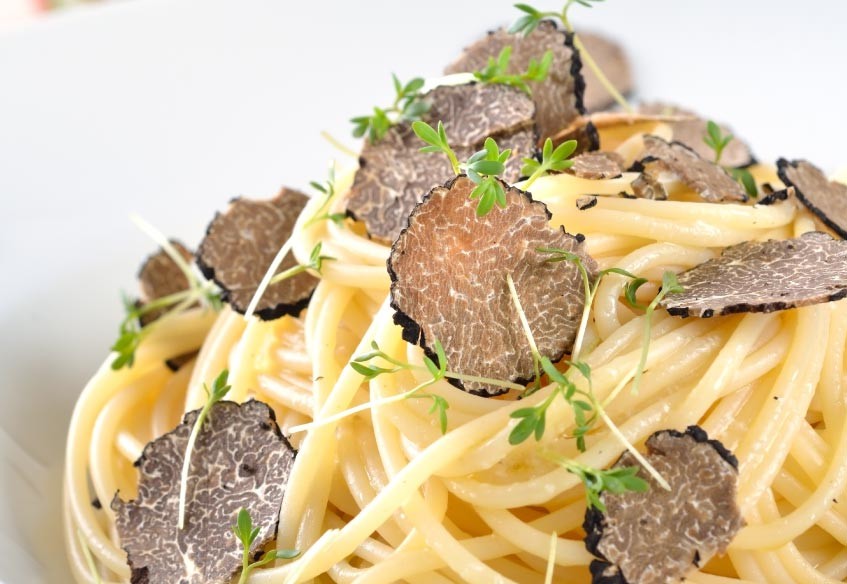 Spaghetti with summer truffle butter
Ingredients for four persons:
320 gr. or 11 oz. spaghetti
80 gr. (just under 3 oz.) summer truffle butter
grated Parmesan cheese to taste
Preparation:
Boil the spaghetti in plenty of salted boiling water. Drain, and quickly return to the pan; toss with the truffle butter and Parmesan cheese. Serve immediately.