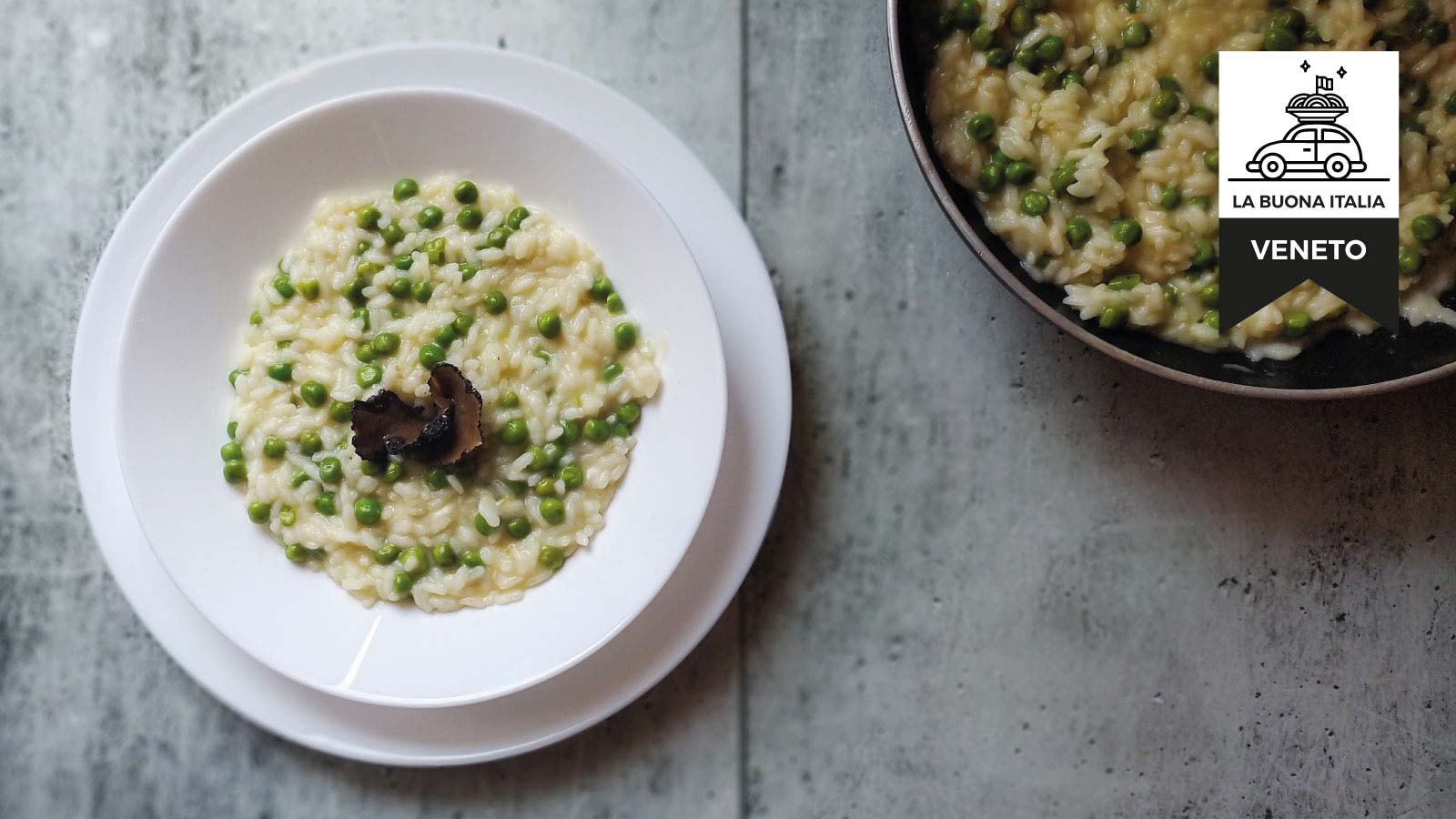 Veneto – Rice and bisi with summer truffle
What better way to honor Venetian cuisine than with Risi e Bisi? Giulia (@mammapassionecucina) chooses to honor her region with this great classic, perfect for spring, using T&C products.
The mantecatura with our Burro al tartufo estivo and a truffle detail on the plate revisited a mainstay of Venetian cuisine, perfumed homes and won everyone over!
First we prepare, preferably the day before, a chicken broth with celery, carrot, onion and a clove of garlic. In a non-stick pan, put the extra virgin olive oil with the onion cut into thin pieces, the peas and half a glass of water. We cook until the water has been absorbed. Then add the rice and the broth prepared the day before. Cook while continuing to add broth as needed. Once the rice is cooked al dente, turn off the heat and stir in the summer truffle butter and grated Parmesan. We serve with summer truffle flakes.
INGREDIENTS FOR 4 PEOPLE
180 gr of extra carnaroli rice
180 gr of shelled peas
½ white onion
2 tablespoons of extra virgin olive oil
20 gr of T&C Summer Truffle Butter
2 tablespoons of grated Parmesan cheese
Broth to taste
T&C Summer Truffle Flakes to taste