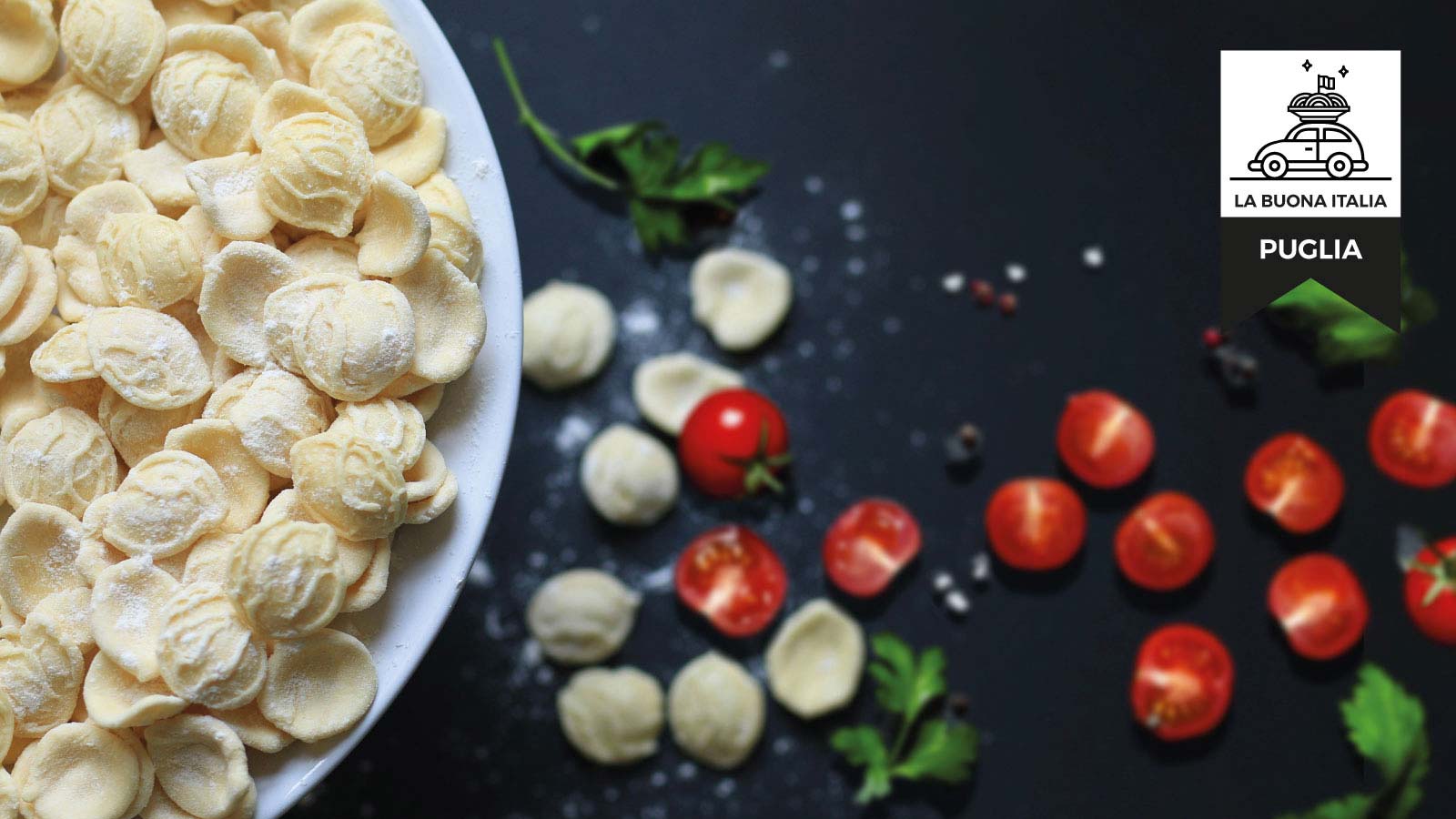 Puglia – Orecchiette with mussels and truffle
If even the sea reminds us a bit of the woods and mountains then it's true: everything is truffle-able! We are in Puglia and Elisabetta (@angolocottura) has created with our products the most loved dish of her region: ORECCHIETTE! This type of pasta creates a dish that smells of sea and summer. Elisabetta used our TARTUMIX, for an original and delicious touch.
Wash the mussels and open them on the fire. Fry the garlic and add the yellow cherry tomatoes (typically Apulian) cut in half and the courgette into chunks.
Pour in the mussels (some with their shells). Cook the orecchiette and toss with the prepared sauce. Sprinkle with parsley and complete with Tartumix (truffle flavoring). To serve.
INGREDIENTS FOR 2 PEOPLE
200 g of orecchiette (fresh semolina pasta)
100 g of yellow cherry tomatoes
A clove of garlic
Parsley
One kg of black mussels
A courgette
Extra virgin olive oil
Tartumix (truffle flavoring)