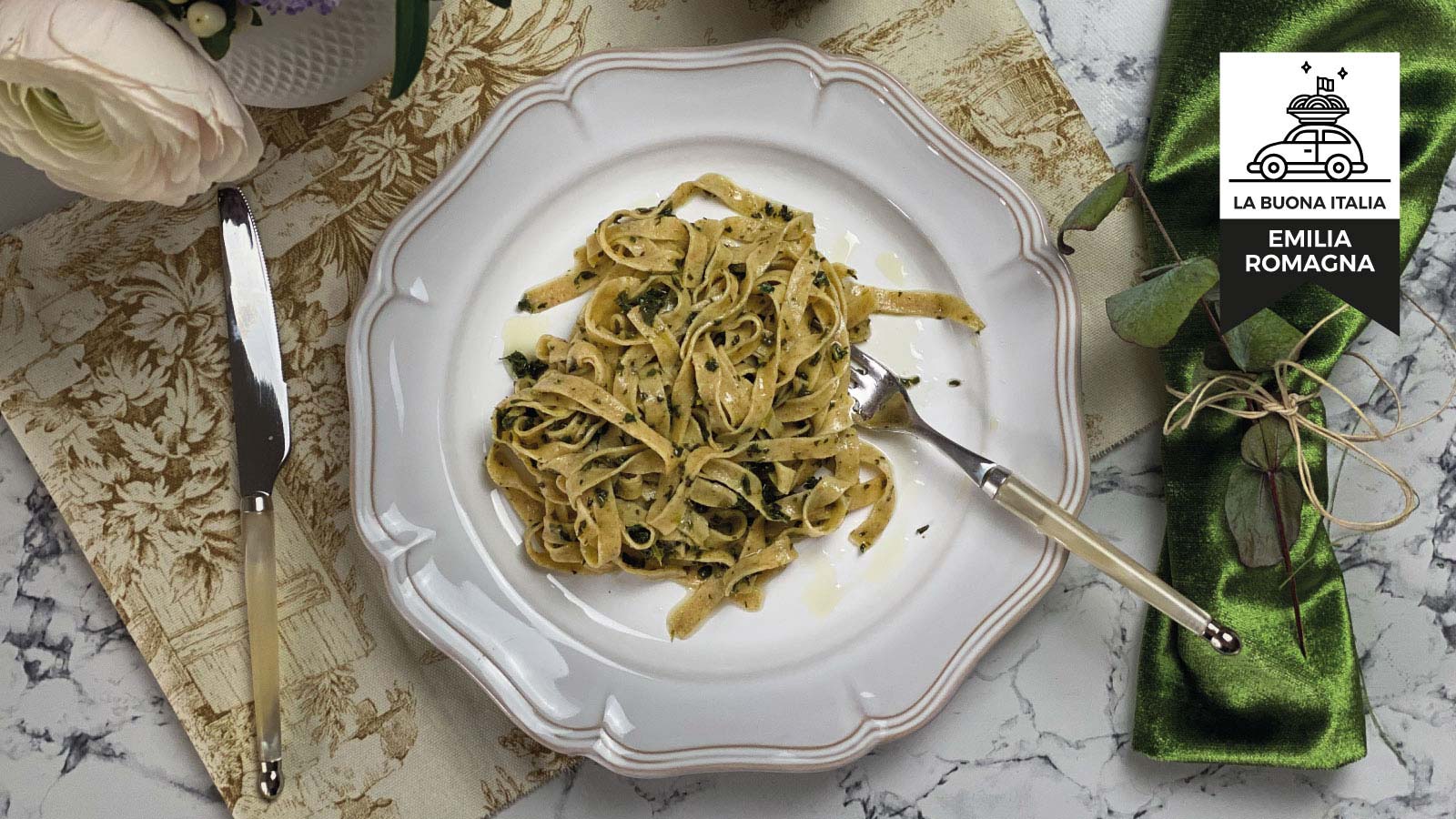 Emilia Romagna – Wholemeal tagliatelle with white truffle sauce
Tagliatella is the undisputed queen of Emilian tables and it is also the proof that just two ingredients are enough to give life to one of the most loved dishes of Italy. In this stop of our truffletrip Marica (@cookingwithmarica) embellished a dish that for her is home with our WHITE TRUFFLE SAUCE and WHITE TRUFFLE OIL.
Prepare the pasta with flour and eggs, oil and water and after having worked it well let it rest for at least 30 minutes covered with cling film. Wash and clean the black cabbage and blanch it for a few minutes in salted water. Blend the black cabbage with the two tablespoons of truffle sauce and leave it aside. Roll out the dough for the dough with a rolling pin and prepare the tagliatelle with the dough sheeter. Cook the noodles in hot salted water for a few minutes and toss with the prepared truffle sauce. Finally, add a good drizzle of white truffle flavored oil to flavor them. Enjoy your meal!
Ps: if you have some sauce left over, it's great on bruschetta !!!
NGREDIENTS FOR 4 PEOPLE
For the taglietelle:
100 g of wholemeal flour
100 g of flour 0
2 eggs
2 tablespoons of extra virgin olive oil
2 tablespoons of room temperature water
For the dressing:
2 tablespoons of T&C white truffle sauce
6 black cabbage leaves / alt. 250 g of raw fresh baby spinach
q.s. white truffle flavored olive oil dressing by T&C