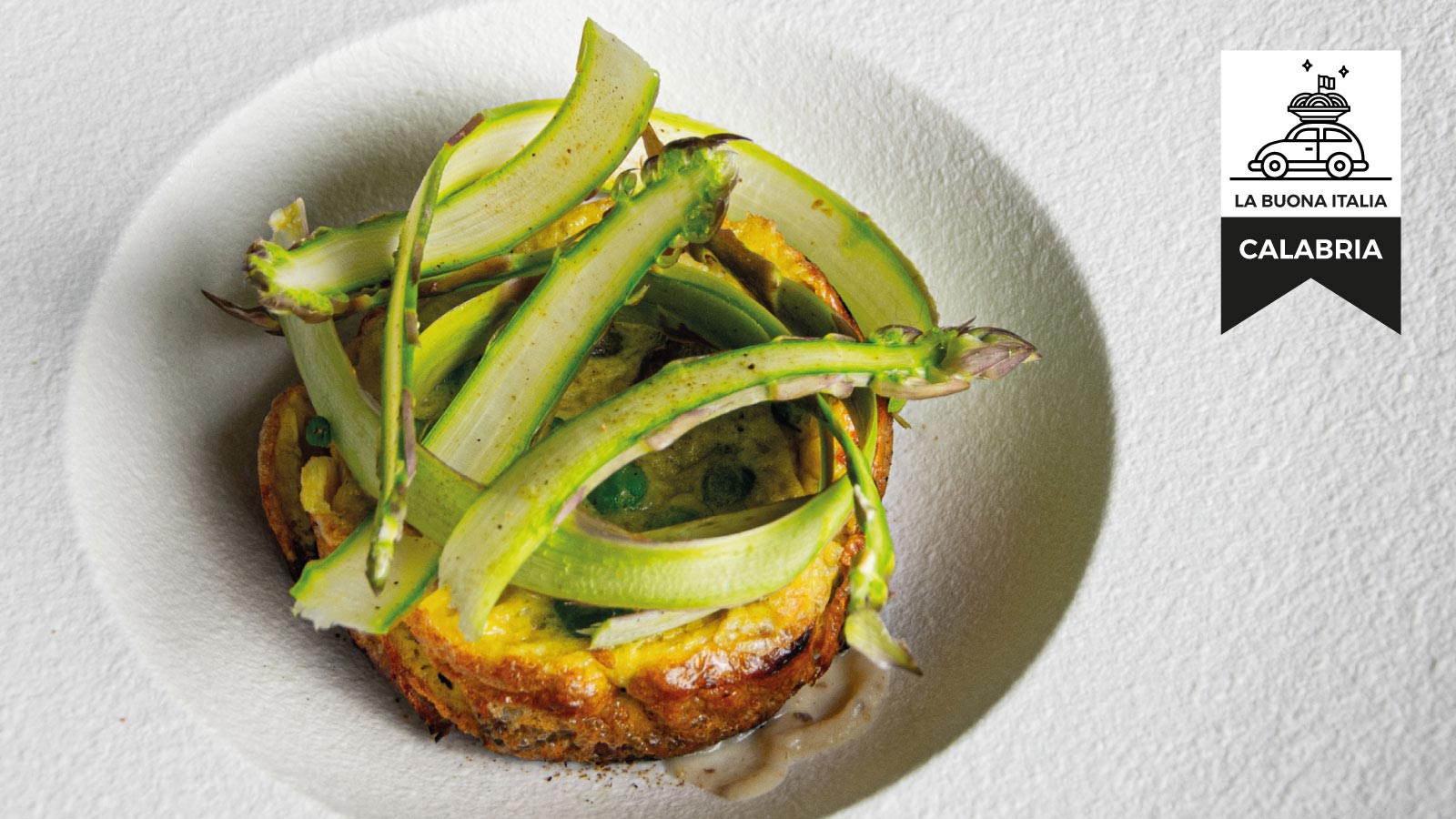 Calabria – Calabrian frosa with white truffle sauce and asparagus carpaccio
What a taste, Calabria!
Today our Truffle Trip takes us to this beautiful region of exceptional and unique flavors and raw materials.
Using T&C products in a traditional Calabrian dish is Teresa (@peperoniepatate) and she brings to life her forest-scented Frosa Calabrese.
Along with a fabulous asparagus carpaccio, Teresa imparted a heavenly Truffle flavor thanks to our White Truffle Sauce and the magical and ever-present Tartumix.
An elegant and simple dish at the same time, capable of delighting everyone's palate.
Feel like replicating the recipe?
See you at the next stop
First shell the peas and cut 3-4 asparagus into small pieces. Boil them for a few minutes in boiling water, then drain and let them cool.
Using a vegetable peeler, finely slice the asparagus lengthwise and place them in a bowl filled with ice water. This way they will tend to curl and look better when served. Crack the eggs into a bowl, add the caciocavallo cheese, flour and water and beat to combine.
Add the pork cracklings, vegetables, adjust the salt and pepper and mix everything together. Heat a frying pan with a splash of oil, and when hot pour in the egg mixture.
Stir for the first minute so that the egg sets faster and makes it easier to cook inside. Then cover with a lid and cook for 3-4 minutes on low heat. Check from time to time. Then turn the frosa over and cook it on the other side as well. While the frosa is cooking season the asparagus with the truffle seasoning and a drizzle of oil or freshly melted butter and, once ready divide it, into 4 parts and prepare the plates.
Spread a spoonful of White Truffle Sauce on each plate, arrange the frosa on top, decorate with the asparagus carpaccio and serve. Great warm, but also cold.
INGREDIENTS FOR 4 PEOPLE
4 tablespoons of T&C White Truffle Sauce
4 eggs
50 g grated caciocavallo cheese
100 g of 00 flour
100 g peas
pork cracklings to taste
a bunch of asparagus
2-3 tablespoons of water
extra-virgin olive oil to taste
salt and pepper to taste
Tartumix truffle seasoning qb