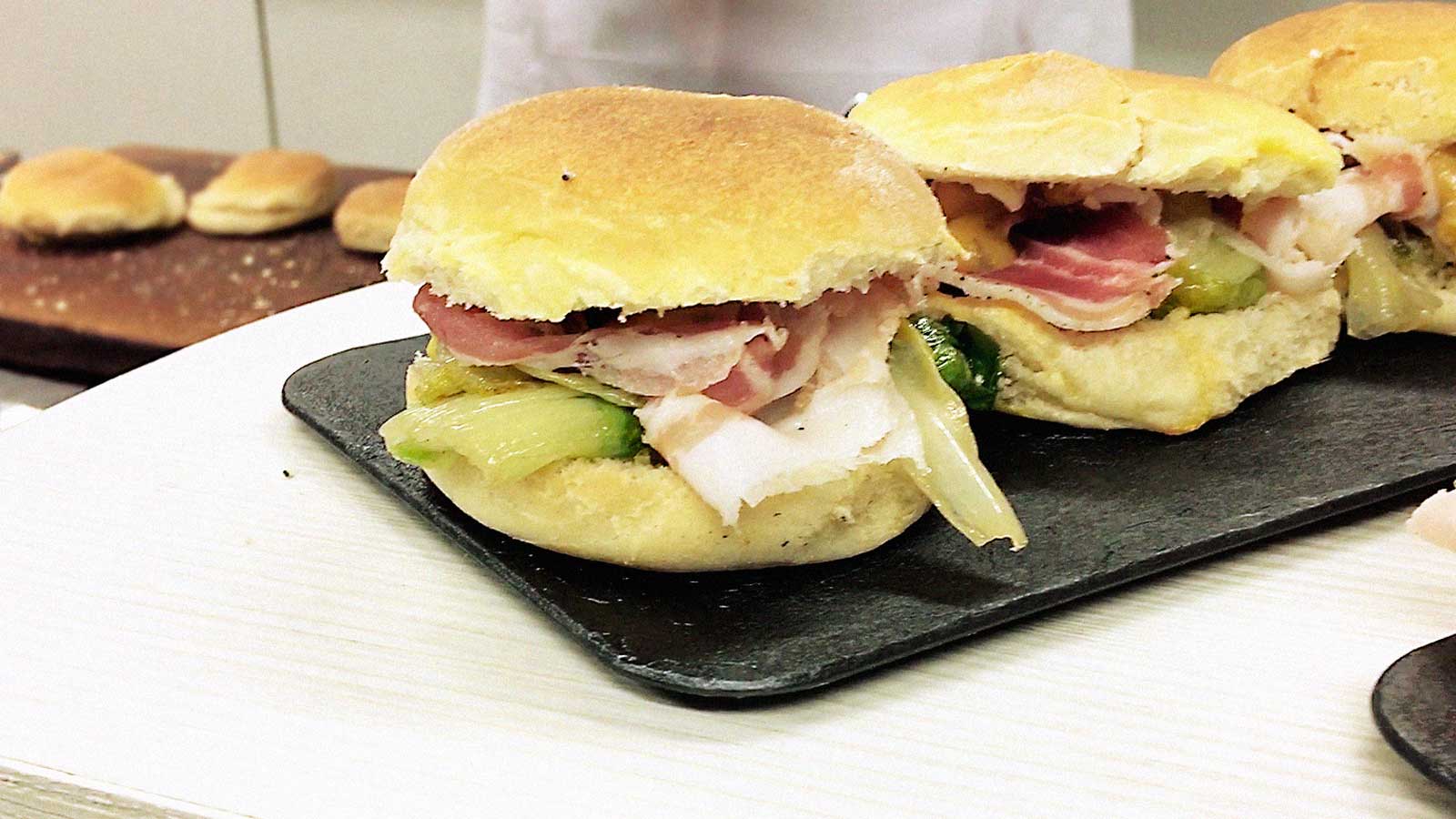 Raisin, bacon and pumkin and T&C truffle sauce sandwich
There are some days in which I desperately need simple things.
These are some days in which you don't like alternative music and off movie, novel with a difficult language to understand, sophisticated dishes and cultural gastronomic combination.
In these  moments you would like lying in the sun, listening  high volume pop music, driving your car. You would like reading comics or laughing in front of a black and white movie.
In some ways you like the essential, simple things, as safe ports.
Note: if you are in this  mood and you need simplicity also in the kitchen, I tell something to you: toast with raisin, bacon and T&C truffle sauce, quick and very good to taste!
Lidia
Season the escarole with extra vergin olive oil a part. Divide the sandwich, lay down one part, add the escarole, a little quantity of raisin and some slices of fresh bacon. Season with the pumkin and white truffle cream. Cover the sandwich with the other part of it and taste immediately!
INGREDIENTS
Soft sandwich
Escarole fresh salad
Bacon
T&C pumkin and white truffle cream
Extra virgin olive oil