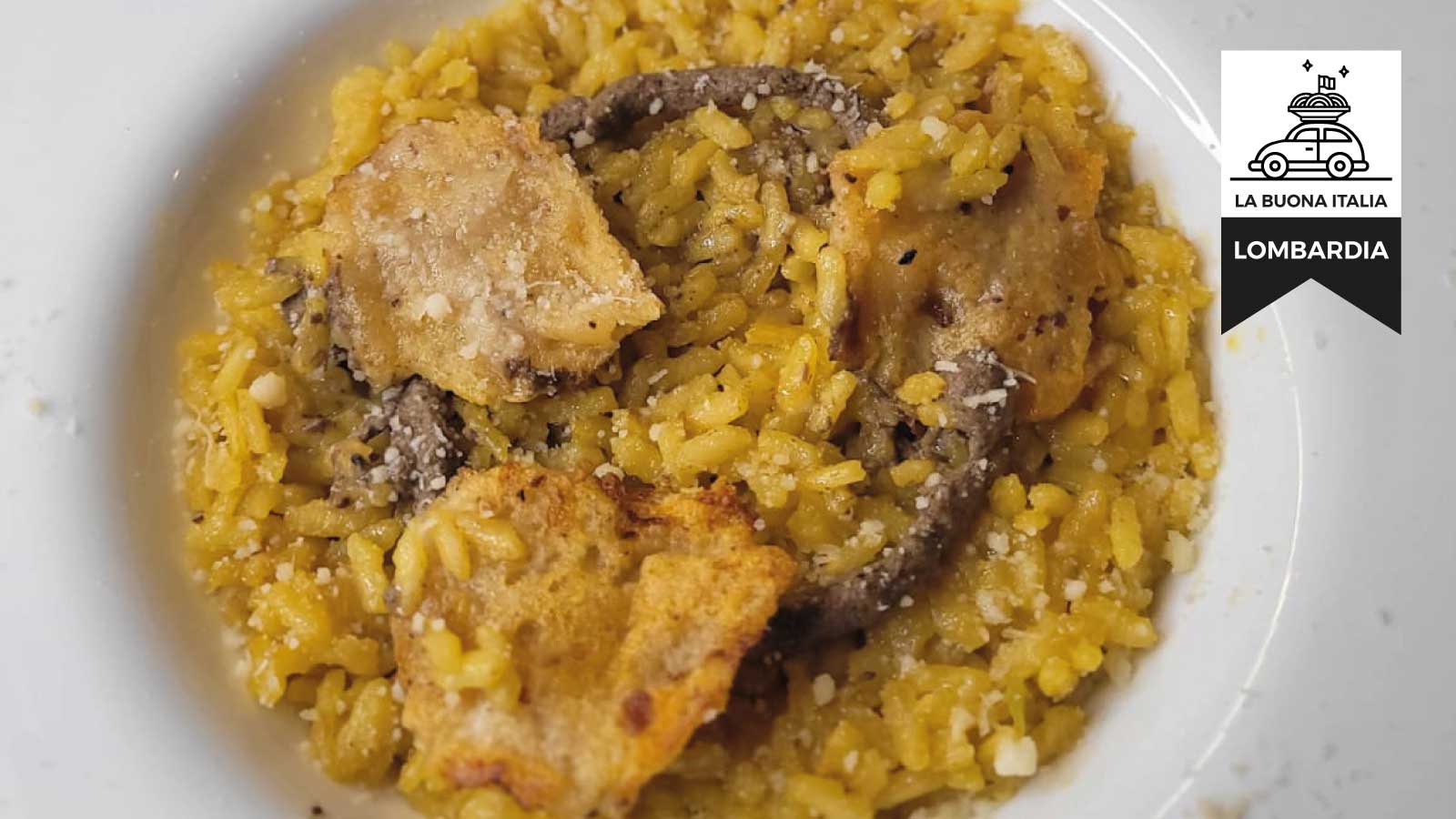 Lombardia – Risotto alla Milanese with Truffle
We are almost at the end of our Truffle Trip and, today, our stop is Lomabrdia!
Irene (@lacucinadi_irene) has revisited a great classic of the Lombard culinary tradition with T&C truffle products.
We are sure that this very fragrant version of Risotto alla Milanese embellished with the unmistakable taste of truffles will please everyone as much as its original version, a cornerstone of the Italian culinary tradition known all over the world.
Read the recipe and have fun replicating it!
We see you at the next stage.
First, prepare the broth by putting a carrot, onion and celery in a saucepan of water. Meanwhile, fry the onion and EVO oil, add the rice and toast it. Add some white wine and let it evaporate. Once the wine has dried, continue cooking by adding the broth from time to time in small doses. Halfway through cooking, add the saffron together with a ladle of broth and mix.
When the rice is almost cooked, stir everything in the condiburro with white truffle and the grated Parmesan.
Finally, decorate your risotto with truffle cream and a few parmesan wafers and
white truffle sauce.
INGREDIENTS
Q.s. Extra virgin olive oil
¼ of Tropea onion
160g Rice
Q.s. Broth (1 carrot, celery, ½ onion)
1 small glass White wine
Q.s. salt
30g Condiment based on butter with white truffle T&C (https://www.tectartufi.it/en/prodotti-al-tartufo/butter-and-white-truffle/)
1 sachet of saffron
80g grated Parmesan
To garnish:
20g grated Parmesan
Q.s. Truffle cream
3 tsp White truffle sauce